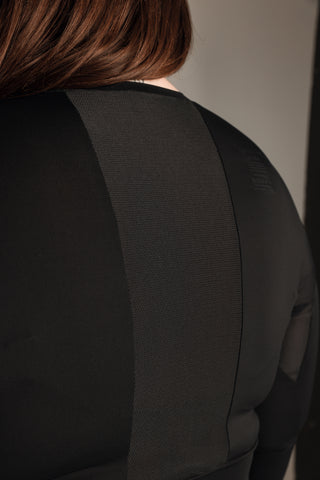 YOU DESERVE WELL FIT
Every element of the Well Fit range is meticulously designed and carefully crafted, so you can spend less time worrying about your appearance and focus all your energy on surpassing your limits, achieving your goals, and relishing your workout sessions. Whether you're into high-intensity interval training (HIIT), yoga, stand-up paddleboarding (SUP), rugby, or hiking, Well Fit has got you covered in more ways than one.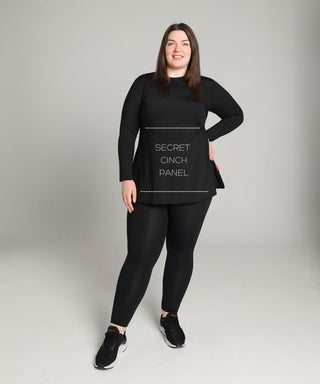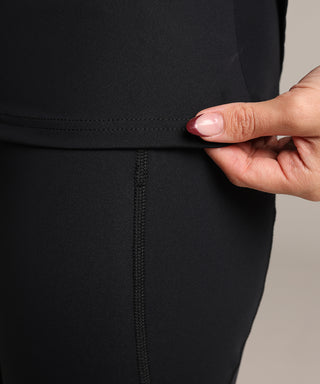 ACTIVEWEAR + SHAPEWEAR
At Well Fit, we understand the frustrations that can arise during workouts, especially for plus-size women. That's why we've designed our Well Fit compression and Lite training tops with innovative features to enhance your exercise experience.
Our compression and Lite training tops are equipped with a discreet waist cinch panel, offering a secret solution to those common concerns about revealing too much while performing burpees or other dynamic movements. You can confidently tuck the panel into your leggings, eliminating any worries about flashing your flesh.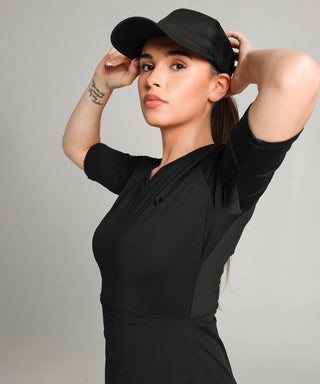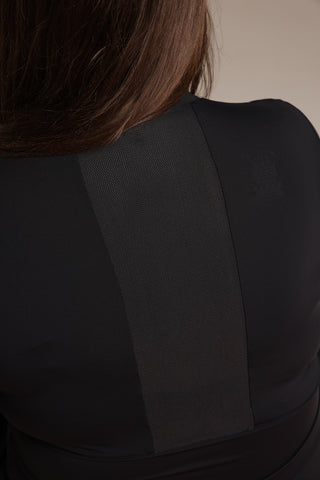 THOUGHTFUL DESIGN
To combat overheating and the dreaded sweat patches, our tops incorporate sweat-wicking and breathable panels strategically placed under your arms and down your back. These thoughtful additions ensure that you stay cool, comfortable, and dry throughout your workout, allowing you to focus on your performance rather than discomfort.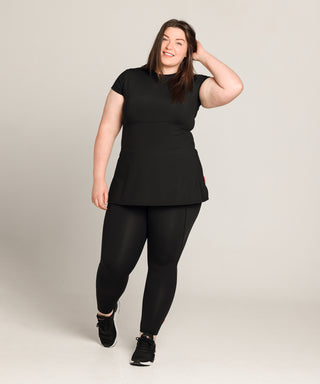 CLASSIC SHAPE
The long-length tunic style of our tops is designed to embrace and celebrate your curves. It provides a flattering fit that hugs your body in all the right places while gracefully gliding over your midsection. We believe that every woman deserves activewear that accentuates her unique beauty and allows her to move with confidence. 
Inclusivity is at the core of our brand. We understand that every body is different, and we embrace the diversity of our customers. Our tops are designed to accommodate and flatter various body types, including those with a fupa (fat upper pubic area). You can exercise with ease, knowing that our tops are tailored to enhance your comfort and style, regardless of your shape or size.
With Well Fit compression and Lite training tops, you can exercise with confidence and focus on what matters most—achieving your fitness goals. We believe that feeling good in your activewear positively impacts your performance and mindset. Our tops combine functionality, style, and comfort, allowing you to unleash your full potential and enjoy your workout to the fullest.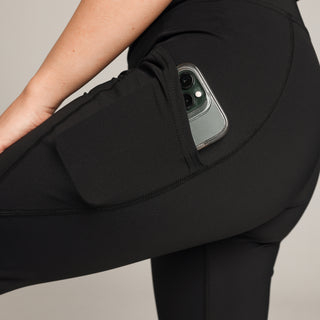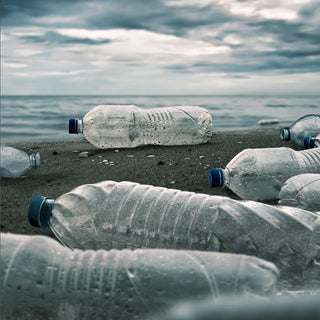 INNOVATIVE FABRIC
At Well Fit, we're proud to introduce our revolutionary Well Fit Rebel leggings, shorts, and tops. These exceptional activewear pieces are not only stylish but also environmentally conscious, as they are crafted from a recycled plastic compression fabric.
Our compression fabric is specifically designed to provide a firm hold on your muscles, promoting better blood flow during your workouts. This improved circulation aids in enhancing your overall performance, allowing you to push your limits and achieve new milestones.
But that's not all. Our compression fabric offers additional benefits for your post-workout recovery. By reducing inflammation and assisting the lymphatic system in draining lactic acid, it helps alleviate muscle soreness and minimises the effects of delayed onset muscle soreness (DOMS). You'll wake up feeling more refreshed and ready for your next session, experiencing less discomfort after intense workouts.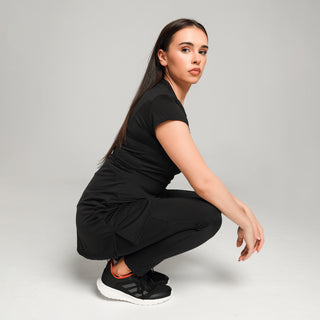 In addition to these performance-enhancing properties, our fabric boasts a range of features that guarantee both comfort and durability.
Our Well Fit Rebel line is designed with a never-see-through construction, ensuring you can confidently move through any exercise without worrying about transparency. The breathable nature of the fabric keeps you cool and dry, allowing for optimal comfort during your workouts.
We understand the importance of sun protection, which is why our fabric provides UV protection, shielding your skin from harmful rays. Whether you're exercising outdoors or indoors, you can have peace of mind knowing that your skin is safeguarded.
Furthermore, our fabric is ultra-chlorine resistant, making it ideal for activities that involve water, such as swimming or water sports. It retains its shape even after repeated washing, ensuring a long-lasting and reliable fit that supports you through countless workouts.
OUR PLANET DESERVES BETTER
At Well Fit, we're dedicated to providing high-quality activewear that not only performs exceptionally but also contributes to a sustainable future. By choosing our Well Fit Rebel collection, you're not only investing in your own fitness journey but also participating in the reduction of plastic waste. Thanks to the Greenspark initiative, every order you place rescues plastic waste from the oceans.
Experience the difference that Well Fit Rebel activewear can make in your workouts. Feel the support, comfort, and performance-boosting effects of our recycled plastic compression fabric. Elevate your training, protect your muscles, and join us in making a positive impact on the environment.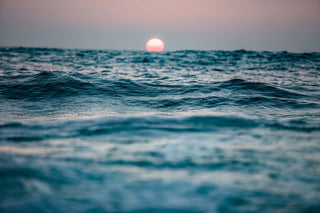 Sustainable Sourcing
OUR IMPACT
We are super conscious about the impact the fashion industry has on our planet, we set out a clear mission from the start to make garments with purpose, that are durable and long-lasting and constructed from recycled and recyclable fabrics.