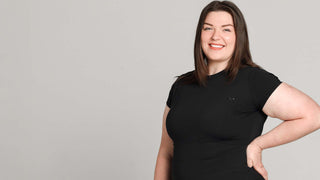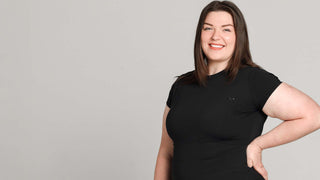 YOU DESERVE BETTER
Discover the joy of exercise without compromising on style, comfort, or support.
Well Fit is here to empower you on your fitness journey, every step of the way.
Hello Fittie!
It's time to say goodbye to ill-fitting activewear that restricts your movement or fails to cater to your unique body shape. With Well Fit, you can embrace your curves, celebrate your strength, and enjoy the benefits of exercise without limitations.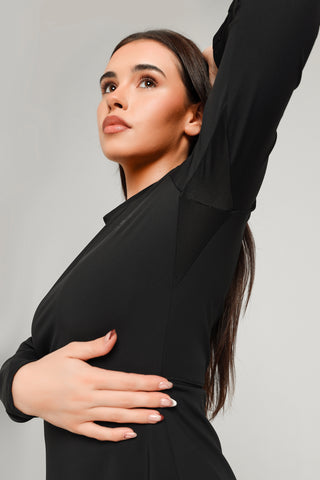 ACTIVEWEAR + SHAPEWEAR
Well Fit was born out of a desire to provide plus-size women with something exceptional to exercise in, play sports in, and ultimately feel confident in.
Every element of the Well Fit range is meticulously designed and carefully crafted, so you can spend less time worrying about your appearance and focus all your energy on surpassing your limits, achieving your goals, and enjoying your workout sessions. Whether you're into high-intensity interval training (HIIT), yoga, stand-up paddleboarding (SUP), rugby, or hiking, Well Fit has got you covered in more ways than one.
We believe that every woman, regardless of her size, deserves activewear that not only fits well but also makes her feel empowered and self-assured. That's why our designers pay attention to every detail, from the fabric selection to the construction, ensuring optimal comfort, support, and style.
LOVED BY WELL FITTIES
OUR BEST SELLING WELL FIT KIT AS VOTED FOR BY YOU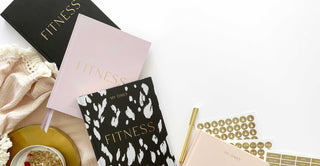 YOU ARE WELL FIT
NEW! DAILY FITNESS PLANNERS
Designed by Italian & British couple Mara & Paul of Blush & Gold, these fitness planners are a great way to make a plan and celebrate your achievements!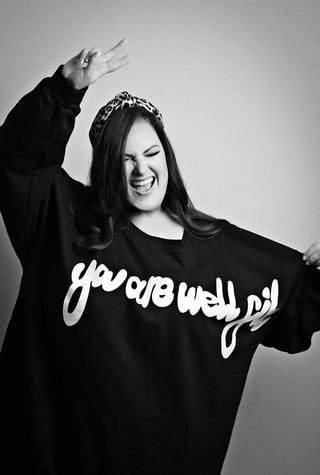 MEET SARAH | WELL FIT FOUNDER
WELL FIT COMMUNITY
"Well Fit was born from the frustrations of not being able to find comfortable, flattering activewear for a plus-sized body. Body confidence is not something that comes naturally to everyone, especially me, when squashed into a crop top and shorts or a baggy t-shirt/tight vest combo and leggings that fall short of their purpose. Failing to find what I wanted, I set out to design activewear that fits, flatters and functions!
Well Fit is more than just a brand or an activewear company, it's a community, a movement. A place where women can feel safe to discuss their body hang-ups, their good and bad experiences with sport or exercise and a chance to meet other women who share the same insecurities so that we can build each other up and spread confidence wherever we go!
I would love you to join the community over on our instagram @wellfitactive and please feel free to reach out to me with any questions or suggestions."
"Hands down the best I've worn. Your sportswear is insane!"
Alison Hammond, TV Personality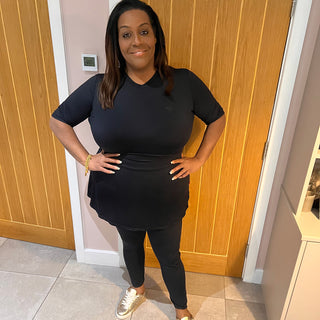 "I have struggled to find leggings to fit for my pilates class as I'm only 5ft tall, these leggings are a perfect length and they stayed up throughout the class."
Linda, 71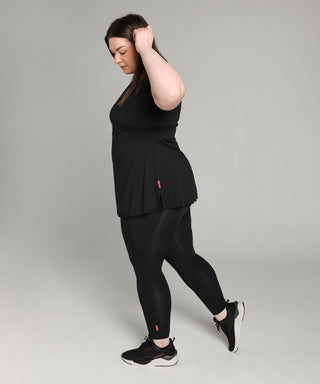 "This top is unbelievable! I felt absolutely amazing stepping back into the gym after a 6 month break. Felt supported and cinched in all the right places. Love it!"
Sarah, 42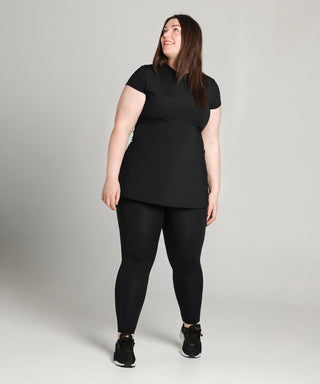 "I felt so empowered in my Well Fit outfit, definitely gives you a confidence boost."
Grace, Rugby Captain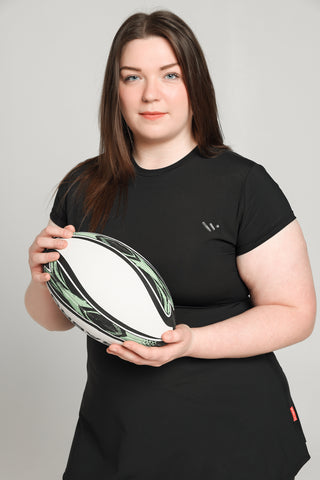 "Proper love these leggings. I swear my legs don't look like that. Frigging magic!"
Jess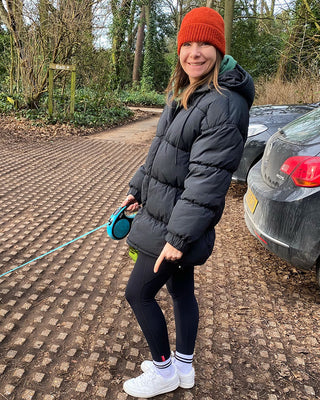 "I have no words... those leggings are amazing. Thank you for creating a legging I feel comfortable in".
Anna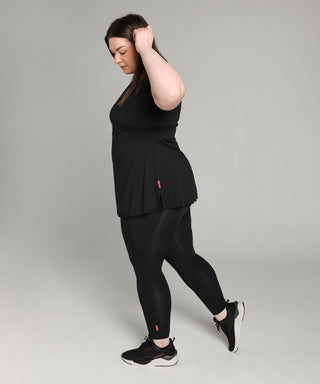 "I wore my well fits for the gym this morning. Loved them. They look and feel great."
Joanne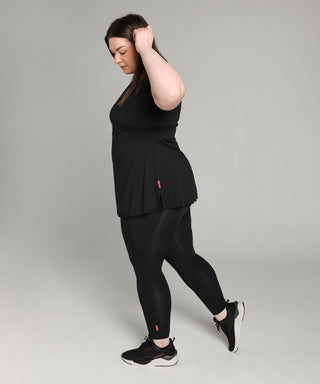 "I absolutely LOVE them. I was a little wary about buying them because of the price but they are 100% worth the investment. They are comfortable, they fit beautifully (no digging at the waist, no sagging in the crotch), they definitely make my legs look slimmer. The material is soft and stretchy but also holds everything in. And as for the pockets? Well, if all of my clothes had pockets like these I would be very very happy!"
Fiona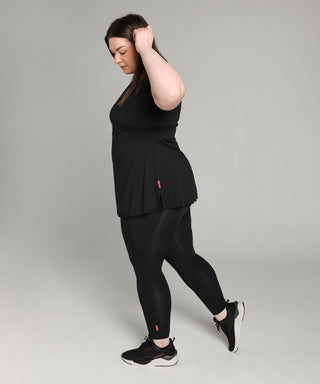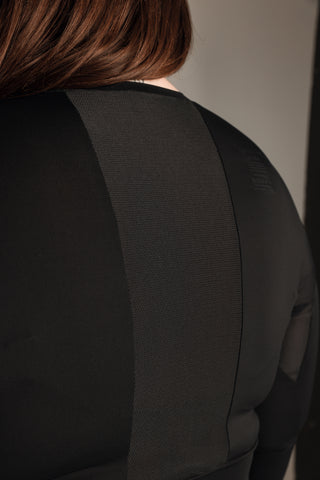 WHY CHOOSE
COMPRESSION WEAR
Well Fit Rebel leggings, shorts and tops are made from a recycled plastic compression fabric, designed to hold muscles firmly in place and improve blood flow to the muscles, thereby boosting your performance.
Our compression fabric can also help to reduce inflammation and assist the lymphatic system to drain lactic acid built up from exercising. You may feel less sore the next day and experience less delayed onset muscle soreness (DOMS) as a result. 
Fabric Features: Never see-through, Breathable, Protects against UV, Ultra-chlorine resistant, Shape retention after washing.
FOUNDER FAVOURITE
Sarah's gym outfit combination - Capped sleeve compression top with breathable back panel and secret cinch panel with high-waisted compression leggings.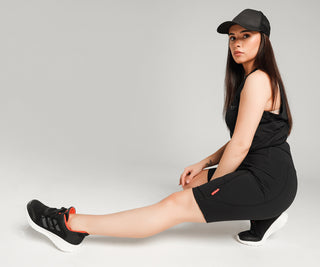 BE UNSTOPPABLE
Inclusive activewear that performs. We are a slow fashion brand that offers unique-design sports garments in sizes 8 - 30.
Made in the UK, our high-performance, durable and sustainably-made clothing is constructed from recycled ocean plastics from ECONYL®.
RECYCLED
We are committed to sourcing recycled and eco-friendly fabrics and processes.
REPAIR
We offer a 12-month warranty on all of our garments. If you find a fault let us know and we will repair it free-of-charge.
REUSE
Send your preloved activewear to us. We will donate these items to one of our charity partners.
RECYCLE
Our scraps are made into hair scrunchies, however, anything that can't be used is sent to a local recycling facility.
YOU ARE WELL FIT
Join the Well Fit movement and experience the liberation of activewear that truly embraces your body, allowing you to move with freedom and confidence. Let go of your insecurities and focus on what truly matters—becoming the best version of yourself.